Home
Brantley Construction is a General Contractor licensed in the Southeast United States.  This includes commercial facilities, churches, distribution centers, LEED construction, Design-Build, manufacturing facilities, sports and school construction, state and federal construction and hospitality construction.
Brantley Construction is the recipient of the Small Business Administration Award for its performance in Project Management. This award pays tribute to Brantley Construction's ability to expertly respond to the needs of each with exacting and efficient diligence.
Brantley Construction Company, LLC. has steadily grown into a corporation of  professional employees and support staff.  Their registered professional engineers and associate architect have 75 years of combined experience in construction.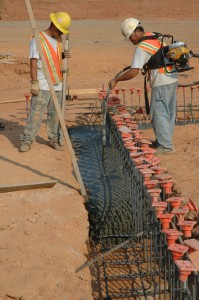 From the bottom up, Brantley does quality so that you can focus on what YOU DO BEST. Call or email Brantley Construction today.