Construction Begins on New Canton Pool 
March 8, 2017 – Canton broke ground on its new pool. Tuesday morning, a ceremony was held to commemorate the official beginning of construction.
"The groundbreaking is a bittersweet moment for the community because we're removing a pool which holds 70 years of memories," Town Manager Seth Hendler-Voss said prior to the groundbreaking. "But we're replacing it with a dynamic pool which will make another 70 years of good memories."
The groundbreaking brought out Canton and Haywood County officials, as well as residents from all around. The ceremony was short and sweet, and as soon as the shovels were thrust into the soil, the track-hoe on the scene began tearing into the old pool's shell.
"We are continuing our legacy and heritage of … having an aquatic center and pool for our community, and even for Western North Carolina," Mayor Mike Ray said in an address just prior to the groundbreaking.
Following the groundbreaking, Ray said that he is thrilled to finally have begun the project, which has been years in the making. "It is bittersweet, but it's getting sweeter as time goes," he said.
Project Manager Jacob Benson from Brantley Construction, the company which was awarded the contract, said the demolition shouldn't take more than a week and that the scheduled completion date is Aug. 6. He added that he this is the first pool project the company has undertaken, and said he is happy to a part of it.
"From Brantly Construction's standpoint, we're looking forward to being part of the project and helping make this park a reality for the community," he said.
Hendler-Voss is optimistic that if the weather is mild and there are no other unforeseen circumstances, that the pool could be completed by mid-July, but that they are still shooting for the beginning of August.
Whenever construction is completed, town officials all agree that the pool will — just like its predecessor — be a cornerstone of the community for years to come.
"This pool will allow us to take rec programs to the next level," Hendler-Voss said. "It's going to continue to serve in that way into the future."
---
---
Brantley Construction Company Awarded Multiple Local Projects
January 22, 2016 – Brantley Construction, one of the most reputable commercial general contractors in the Lowcountry, announces multiple projects throughout the greater Charleston area.  From a new retail center along Bees Ferry to a college expansion in North Charleston, projects like these play a role in our ongoing effort to support the local Charleston economy.
"We look forward to enhancing developments throughout the Tri-County and are excited to add local knowledge to these construction projects," shares Gary Brantley President of Brantley Construction Company. "As a local business, we are proud of the economic climate the Lowcountry is experiencing and are excited to be a part of its continued growth."
New Projects Include:
Consolidated Information Warfare Lab (Goose Creek)
This project involves the construction of a new 4,300 SF concrete masonry unit (CMU) building supporting to the Joint Base Charleston's mission. The new facility will be compatible with the existing architectural theme of Space and Naval Warfare Systems Center (SPAWARSYSCEN) Atlantic. Completion December 2016.
West Ashley Retail Center (West Ashley)
This retail center will consist of a 15,000 SF pre-engineered metal building conveniently located off Bees Ferry Rd next to the Walmart shopping center. This building will house retail space and offices, providing more shopping options for West Ashley residents. Completion June 2016.
Burke High School – CTE Culinary Arts Renovation (Downtown Charleston)
Benefitting the culinary arts program at Burke High School, 12,000 SF of space is undergoing selective demolition and renovation. The upgrades will be to the kitchen, prep areas, computer lab, retail space, offices, toilet facilities, and storage rooms. These improvements will provide students with a state-of-the-art kitchen adding to their learning environment and the culinary arts program at Burke. Completion June 2016.
 Charleston Southern University Communication-Technology Building (North Charleston)
The design-build renovation and addition of an existing building on the campus of Charleston Southern University will include offices, a server room and storage space. This supplies CSU with room for growth to meet future technology demands.  Completion May 2016.
Charleston Southern University Weight Room Expansion (North Charleston)
This design-build project includes modification of an existing, athletic weight room and construction of an additional 2,600 SF of connecting space. This additional space will contribute to CSU's athletic success. Completion May 2016.
Orangeburg County Maintenance Facility (Orangeburg)
This 16,000 SF pre-engineered metal building will be built to include offices and a vehicle maintenance work area. This will provide more space for the Orangeburg County Public Works Department. Completion August 2016.
Wholesale Glass Distributors Warehouse (North Charleston)
This is an addition and renovation to the existing Wholesale Glass Distributors, Inc. Warehouse located off Rivers Ave and I-26.  With this pre-engineered metal building addition, the current warehouse space will be tripled in size, allowing the company to expand their business.  Completion July 2016.
---
January 7, 2016 – Gary Brantley, President of Brantley Construction, and Burt Rhodes, Director, address Charleston infrastructure and its much needed changes. As the city continues to grow, so does the city's traffic congestion.
---
October 6, 2015 – Brantley Construction will be donning pink hard hats and walk in the Susan B Komen Race for the Cure to support Amanda Bagwell in her fight against Breast Cancer.
---

August 20, 2015 – Brantley Construction is working to finalize the Roper St. Francis Dorchester Road location, a 3,500 sq ft primary care office.
---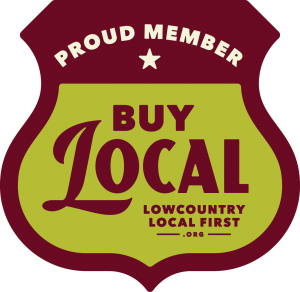 August 18, 2015 – Brantley Construction Company is now a part of the wonderful Lowcountry Local First. Brantley Construction has been a local, Charleston business for 40 years now and we are proud to be involved with such a great organization.
---
July 24, 2015 – Back in 2000, Brantley Construction Company was awarded a contract to build the College of Charleston Patriots Point Atletic Facility in Mount Pleasant, SC. It was then completed in 2001. The college is now looking to add to this building. Read more about their fundraising efforts and how to donate to make this happen >> College Announces Plan for Athletics Facility at Patriots Point
---
July 22, 2015 – Brantley Construction Company, one of the most reputable general contractors in the Southeast, announces details for a dynamic range of projects in the coming months.  Spanning from medical facilities in Charleston, S.C. to campus development in North Carolina, the cost of the four projects totals $18.8 million as the company continues to set a benchmark for excellence and safety.
"We're excited to have a handful new projects underway," shares Gary Brantley President of Brantley Construction Company. "We take a great deal of pride in our results and look forward to enhancing each community with quality work."
New projects include:
Mission Command Facility (Fort Bragg, NC)
The one story command facility will be located in the XVIII Airborne Headquarters compound directly adjacent to the existing facility. This building will feature a 60 person operations center, observation area, planning room, mission planning room, audio/ visual control room, lobby, break room, general storage room, restrooms, mechanical and electrical rooms, telecommunication room and more. Completion of the project is slated for Aug. 27, 2015.
Roper St. Francis Medical Office (Summerville, SC)
Roper St. Francis Hospital's newest expansion is a 3,058 square foot interior upfit conveniently located in the upscale Corner at Wescott shopping center. This new practice will include reception and waiting areas, restrooms, procedure and exam rooms and offices. Completion of the project is slated for early September 2015.
Brevard College Residence Hall (Brevard University, Brevard, NC)
Brevard's new residence hall will be approximately 30,000 square feet and has four stories including a basement. The project site is located on campus and includes modification of an existing parking area, connection to adjacent utilities, and construction of a new road.  The building will feature 84 student beds and includes bathrooms, lounge areas, study rooms, a multi-purpose room, and various support spaces. Completion of the project is slated for June 30, 2016.
Troy & Pauline Day Hall (Mars Hill University, Mars Hill, NC)
The construction of the three-story, 39,370 square foot building will include a bookstore, coffee shop, black-box theater, gathering spaces, lecture halls, classrooms, seminar rooms, faculty offices, restrooms and a connecting lobby to the existing Owen Theater Building. Completion of the project is slated for July 28, 2016.
---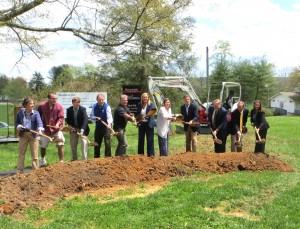 ---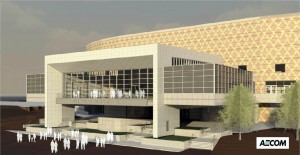 ---
---
---